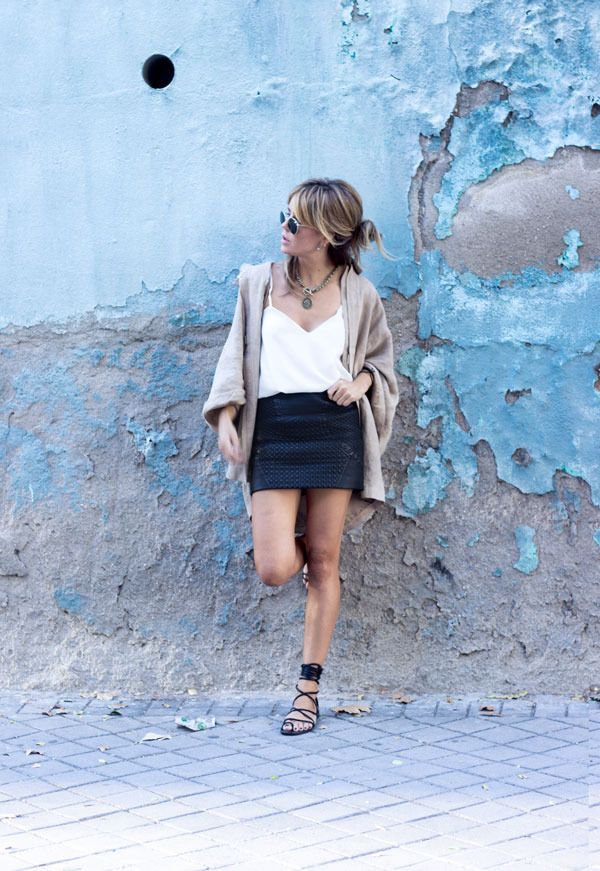 As you see, this look is similar to the last one I posted. It's another one I wore while in Madrid. The fact is when you are going away for just a weekend and you're only taking hand luggage, the best thing is to pack light! I never think about a whole look: I just choose the colours I want to wear and from there I create the look. That way all the items go well with each other and you have more options.
For example, if I pack black items, I rarely take a brown jacket. And I never lack camel or beige colours as they go with almost everything. Shoes are what I pack the most of, but they always go with the clothes I've chosen.
Como véis, este look es parecido al último que publiqué, es otro de los que llevé en Madrid. Y es que, cuando te vas de fin de semana y no facturas maleta, lo mejor es simplificar.
Yo nunca me llevo looks pensados, escojo los tonos/colores que me apetece llevar y a partir de ahi construyo los looks, así, todas las piezas combinan entre ellas y tienes más opciones. Por ejemplo, si me llevo piezas en negro, raramente cogeré, por ejemplo, una chaqueta marrón. Piezas en camel, beige... nunca me faltan, funcionan con todo! Lo que más me acabo llevando, obviamente, son zapatos, pero siempre que combinen con lo que me llevo.