Tuesday, 21 June 2016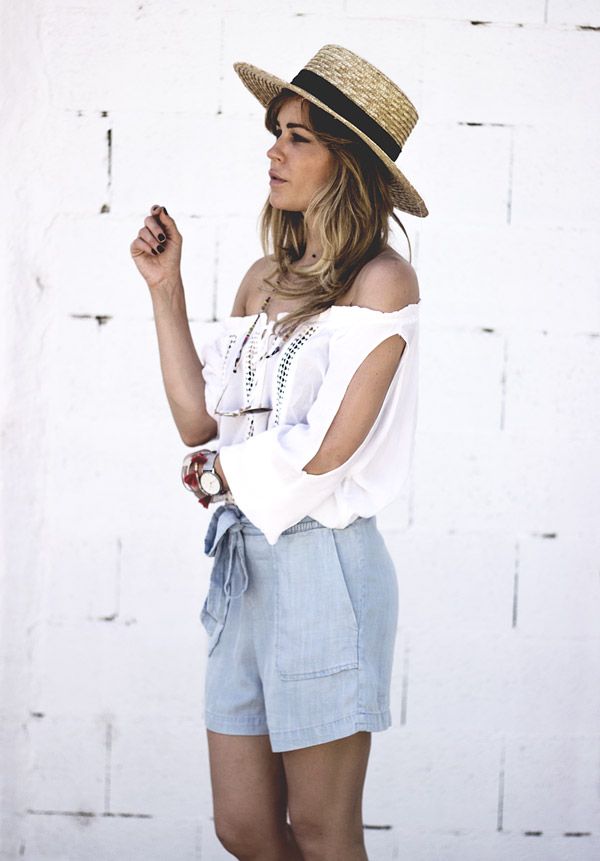 Good morning summer!! And it looks like the sun is shining! Yesterday, which was supposed to be the first day of summer, Londoners woke up to heavy rain and we were all like… "Hello? What the hell is this...?"
Today's outfit is one of those perfect for summer: an off-the-shoulder blouse with fluid denim shorts. If you fancy a more casual look, go for flat sandals or espadrilles. Any accessories will work as it's a simple look. That's the reason I'm wearing a hat - to give it more style. Well, that and because I hadn't brushed my hair. Hats always save my life! Yaaay!
Buenos días Verano!! y parece que el sol brilla! Ayer, que se suponía que era el primer día de verano, Londres amanecía con "heavy rain". Estabamos todos tirandonos de los pelos!! y hasta aquí la información metereológica del día a la que os tengo acostumbrad@s :P
E
l outfit de hoy es uno de esos perfectos para verano. Combinar una blusa off-the-shoulders con unos shorts fluidos en denim. Si quieres el look más casual, inclínate por sandalias planas o espadrilles. Cualquier accesorio te va a ir bien porque es un look muy sencillo, es por eso por lo que yo le añadí el gorrito, para darle mas vidilla, bueno, por eso y porque no me peiné ese día y los gorritos siempre me salvan! yaaay! Feliz martes!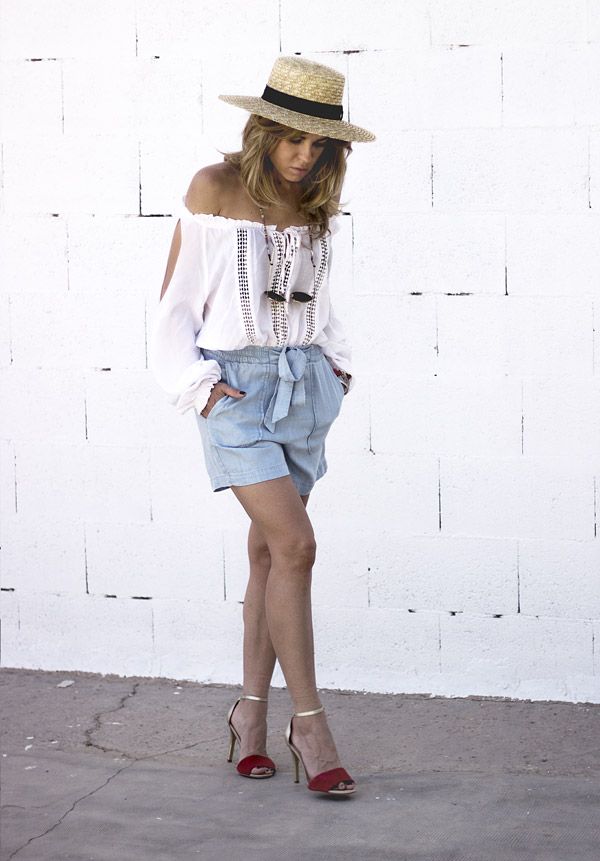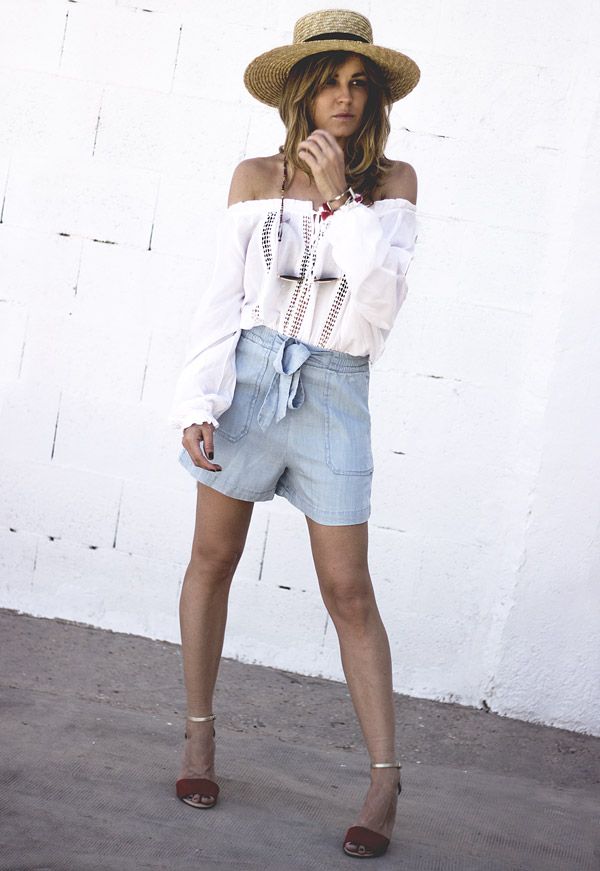 Sandals Mango (old) I Shorts Stradivarius I Blouse H&M

S H A R E



21 comments :
---
Friday, 17 June 2016
Good morning from London! The weather here is awful as usual but I'm full of energy so feeling happy! Today's look is one I wore while in Valencia and is one of my favourites because I'm wearing my new vintage jacket, which I fell for it when I first saw it. It's just perfect: embroidery, colour and shape. I've combined it with a pair of white jeans and a white top, with the accessories in silver, matching the colour of the jacket. A casual and comfy outfit for hot days! Hope you like it! Happy weekend everyone!
Buenos días desde Londres! El tiempo pésimo, como de costumbre, pero como estoy con las pilas cargadísimas, no me importa nada!!
El look de hoy es uno de los que llevé en Valencia y uno de mis favoritos! Llevo mi nueva chaqueta vintage, me enamoré al verla: los bordados perfectos, el color perfecto y el estilo perfecto, combinada con unos sencillos jeans y un top en blanco con los accesorios en plata, siguiendo los colores de la chaqueta. Un look casual y cómodo, lo que más apetece cuando hace calor. Espero que os guste! Feliz fin de semana!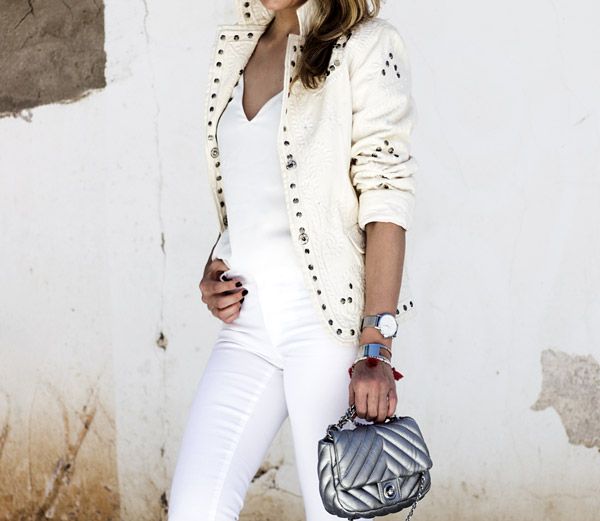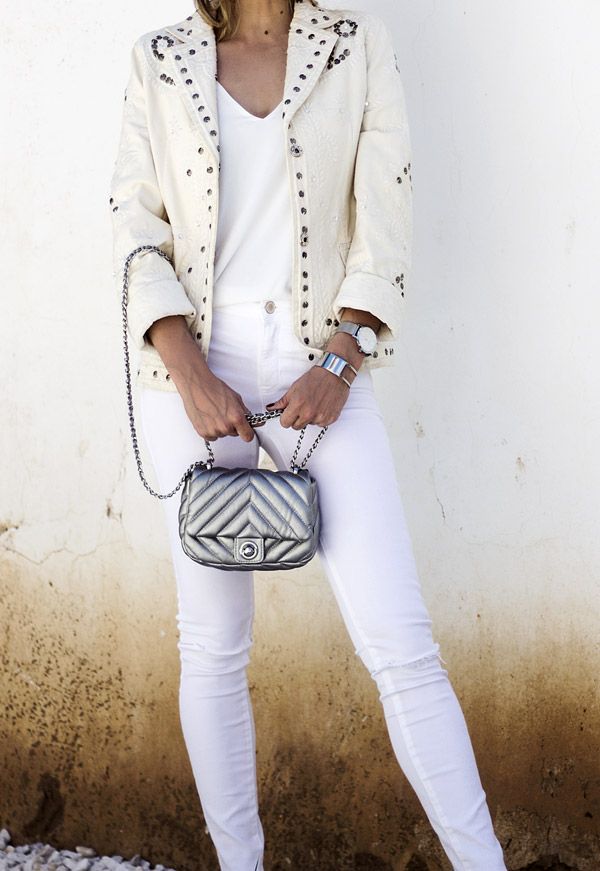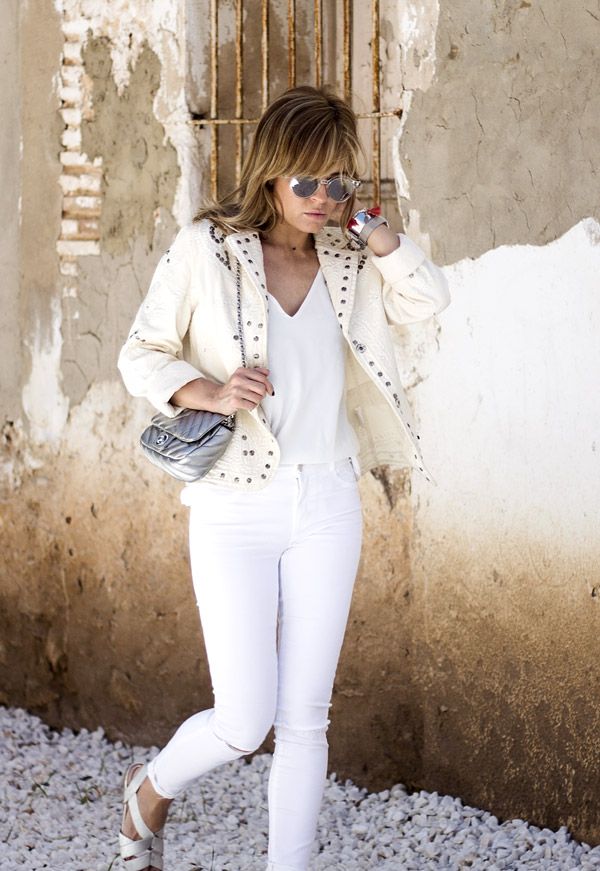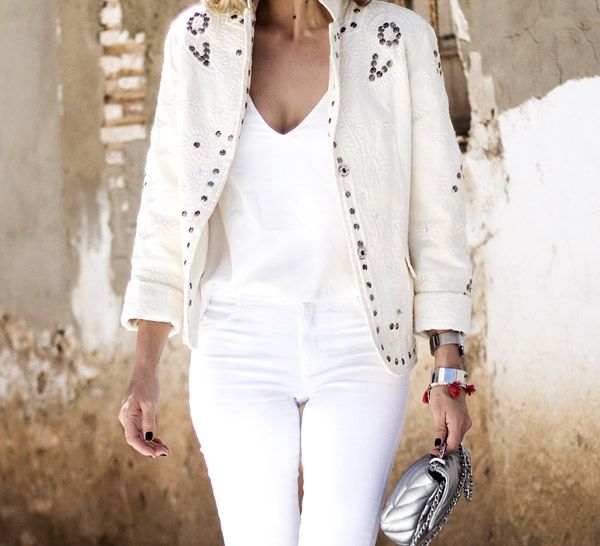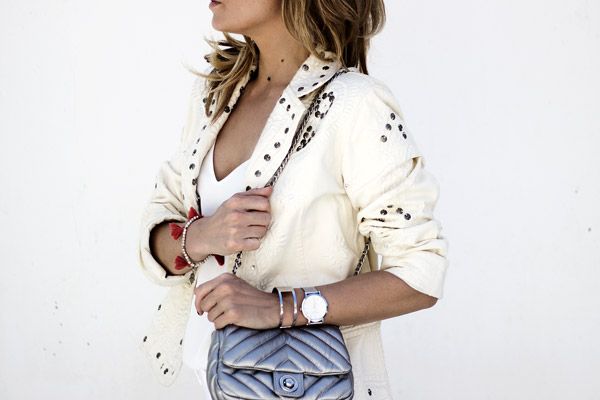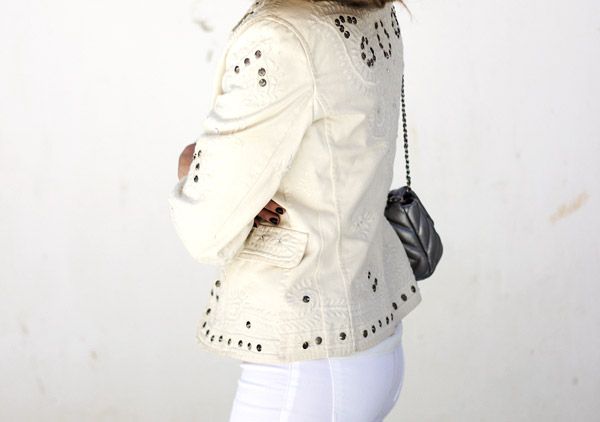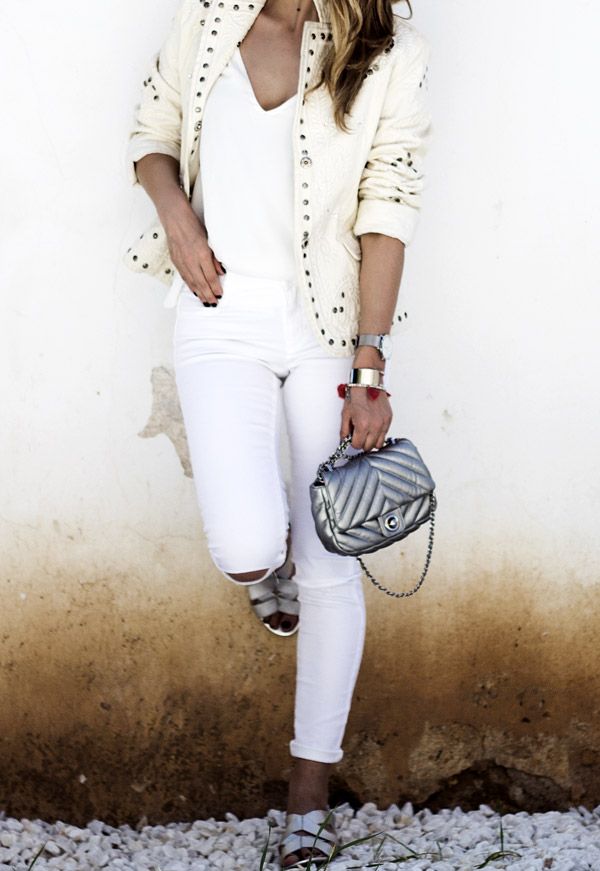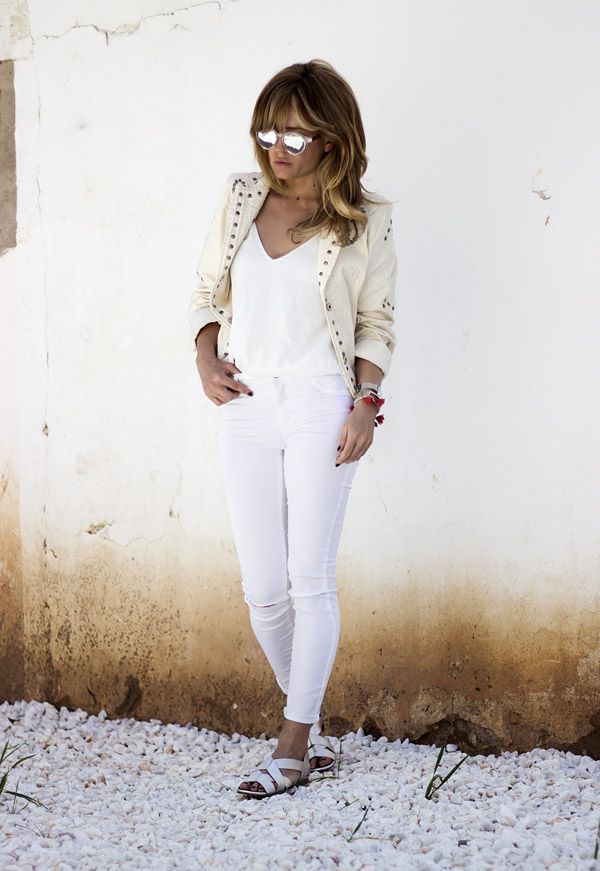 Jeans & Bag Zara I Sandals Office (old) I Top (here) & Sunnies TopShop (similar) I Watch Rosefield (here)
G E T T H E L O O K
---
---

S H A R E



25 comments :
---