It's finally Friday!! And thank goodness: I'm so tired! I'm planning to move back to Madrid so I'm psychologically exhausted. Having said that, I don't think I'll be able to chill this weekend though as some friends are visiting. So we'll be going out for dinner at some cool restaurant and then off to a club in Mayfair. So this weekend definitely won't be a quiet weekend.
This is another way to wear the Midi Lace Dress I was wearing in this post (here). Maxi sweater - I've been asked about this sweater by lots of you. I haven't got the reference but it's a basic from Zara if that helps- on top and underneath, a well-tightened belt to move the dress up to wherever I want, and as the sweater is so big, it isn't noticeable! Happy weekend everyone!
¡Por fon es viernes! ¡Necesito el fin de semana! Estoy planeando mi vuelta definitiva a Madrid y estoy psicológicamente agotada. Aunque me temo que este no sea el finde en el que descanse, vienen hoy unos amigos de Madrid y saldremos a cenar y a cualquier club de Mayfair, así que hoy de descanso, nada. ¡Necesito fines de semana de los fines de semana!
Esta es otra forma de llevar el Vestido Midi de encaje que llevaba en esta entrada (aquí). Maxi sweater -me habéis preguntado muchísimas por este sweater, no tengo la referencia, es de Zara basic, por si ayuda- por encima y, debajo, un cinturón bien ajustado para poder subir el vestido hasta donde quiera, y como el sweater es enorme, no se nota! Feliz fin de semana!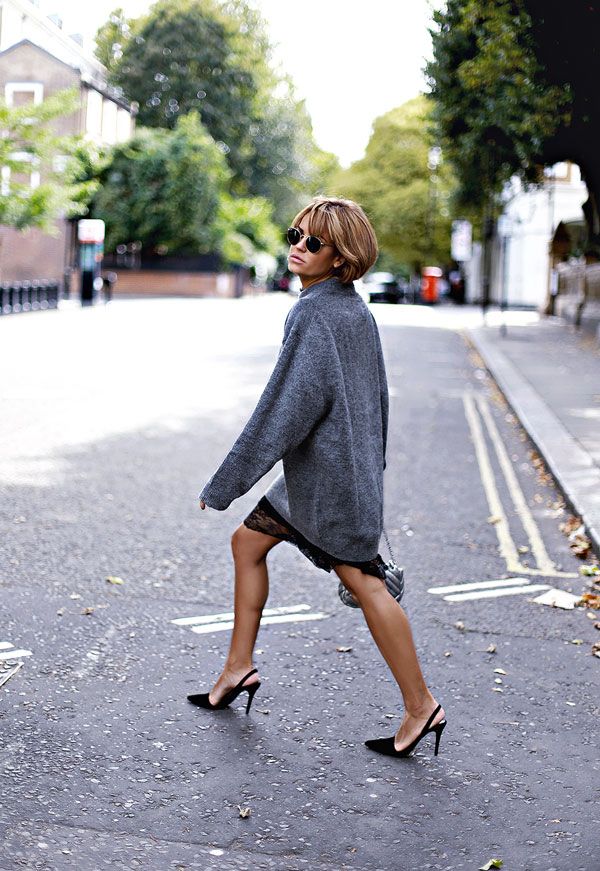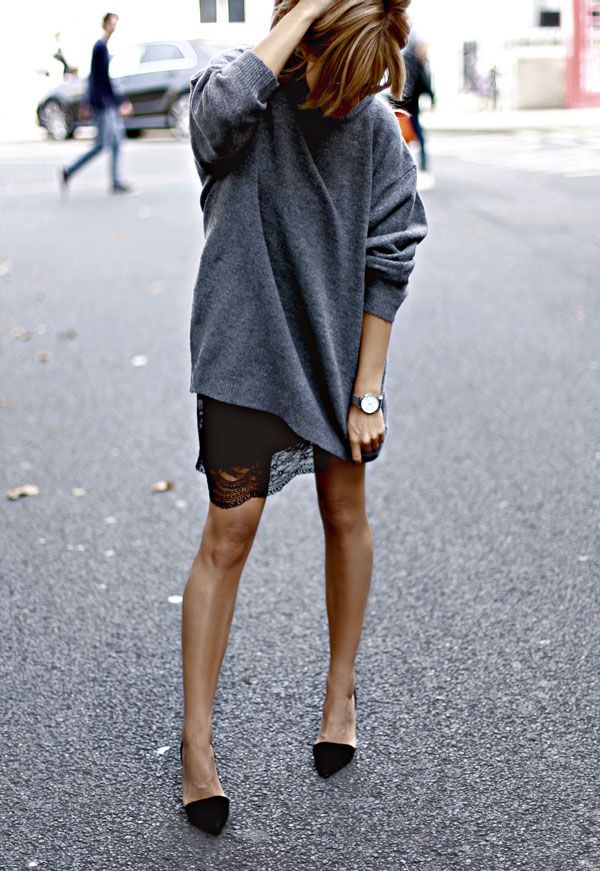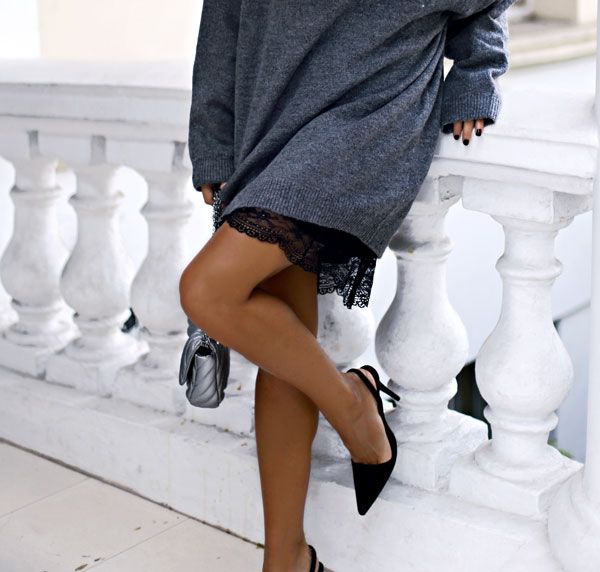 Zara Dress & Maxi Sweater (similar) I Massimo Dutti Heels (last season)
S H O P P I N G
---

---