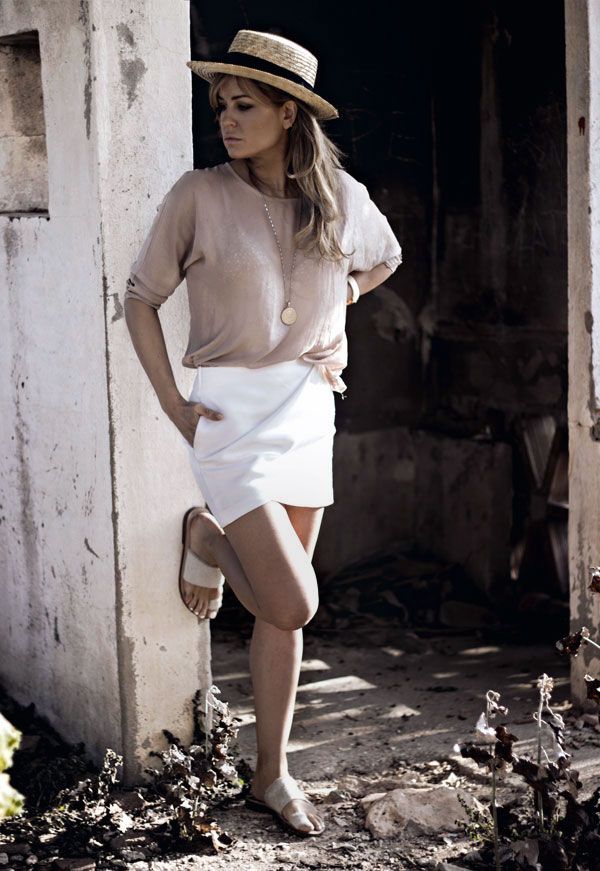 I'm not a person who usually looks back, but the truth is when I start to feel the cold telling you winter is around the corner, I miss the simplicity of wearing flats and any basic piece.
This outfit in nude tones was one of my top casuals this summer. As easy as it looks: flat sandals (with the heat I never feel like wearing heels), mini skirt in the same colour to give consistency to the bottom part, and a transparent blouse, which let's the bra (also in nude tones) be seen a bit, all of which gives the look the required air of sophistication. Don't forget it's a day look. I finished it off with the boater which is one of my essentials as well. Hope you like it! Happy Monday.
No soy una persona que mira mucho al pasado, pero cierto es, que cuando empieza a llegar el frío y percibo ese fresquito avisando de que el invierno está a la vuelta de la esquina, echo mucho de menos la simplicidad de ponerme unas planos y cualquier básico.
Este outfit en tonos nude ha sido uno de mis top casual este verano. Tan sencillo como lo veis: sandalias planas -con el calor los tacones me dan pereza- mini del mismo color para dar consistencia a la parte de abajo y una blusita medio transparente -que deja ver sutilmente el sujetador, también en tonos nude- y que le da ese punto justo de sofisticación. No olvidemos que es un look casual de día. Lo he cerrado con el cannotier, que forma parte de mis esenciales también.
Espero que os guste y muy feliz Lunes!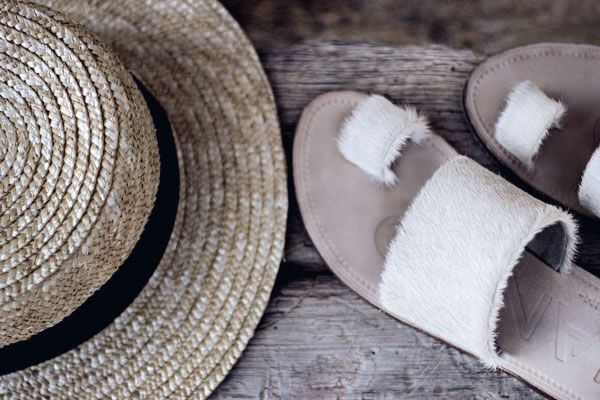 Zara Skirt I Mango Sandals & Blouse (old) I Beyond Retro Boater