Gold! Gold! You might already know it's one of my favourite colours! I love it with black although my top combo is definitely with white. This is the outfit I wore for my last date (it sounds like I've got thousands). Obviously I was dating a serious guy so I didn't want to turn up with jeans or a mini-skirt. One day I should write about men, that is, those worthy of study :P
I took me quite a long to time to get used to the top. You can see it has a plunging neckline and I don't like to go that free. Kim Kardashian might be ok with it but I don't see myself going out like that. So I got a bikini with similar colours and perfect! Of course, I don't tie it up around the neck, but rather I pass the straps around the sides like a normal bra.
Dorado, dorado! ya sabéis que es unos de mis colores favoritos. Con negro me encanta pero definitivamente con blanco, es mi combinación top.
Este es el
outfit
que llevé a mi última cita (como si tuviera muchas... ) Obviamente era una cita con un chico medio "serio" así que no quería ir con los típicos vaqueros petados o falda. Algún día debería pararme a escribir sobre los hombres... ese ser, digno de estudio. :P
Me costó mucho apañarmelas con el top porque a mí "libre-libre" no me gusta ir y el invento ese de kim Kardashian, pues puede estar muy bien, pero como que no me veo saliendo como una caja embalada. Así que, mucho más fácil, cogí un bikini con clores similares al top y listo. Eso sí, no me lo ato al cuello, los tirantes me los paso por los lados, como un suje normal.
Espero que os guste loves. xx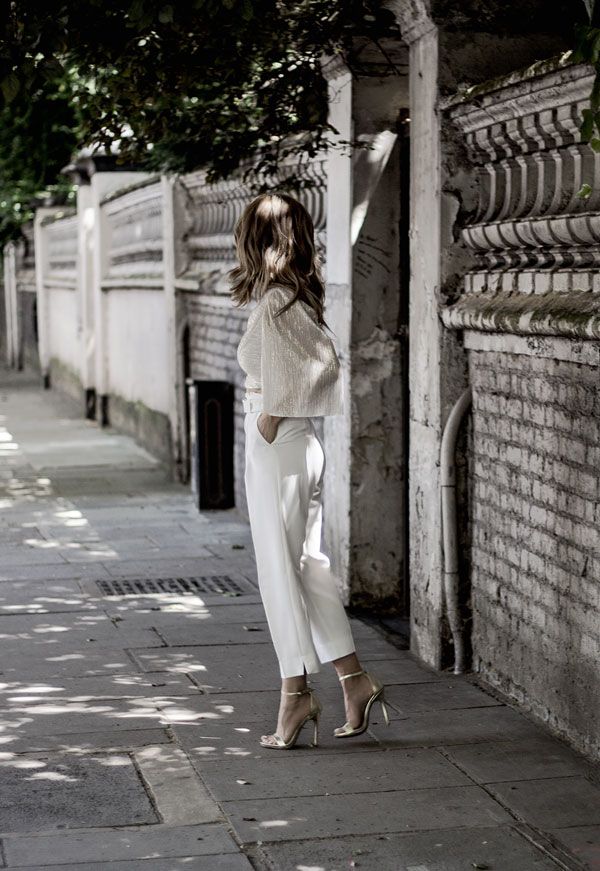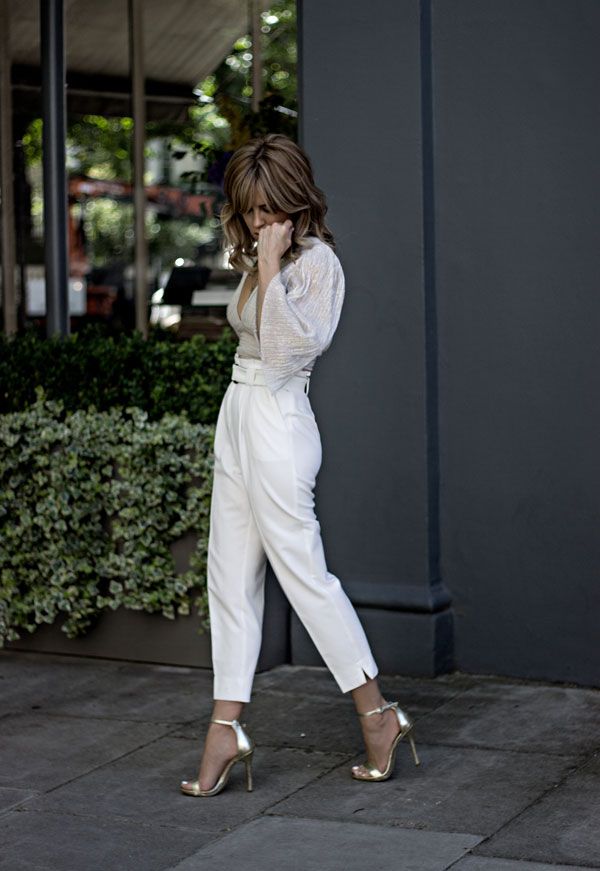 Topshop Trousers & Top I Massim Dutti Heels
Photos Clarita Santaolalla