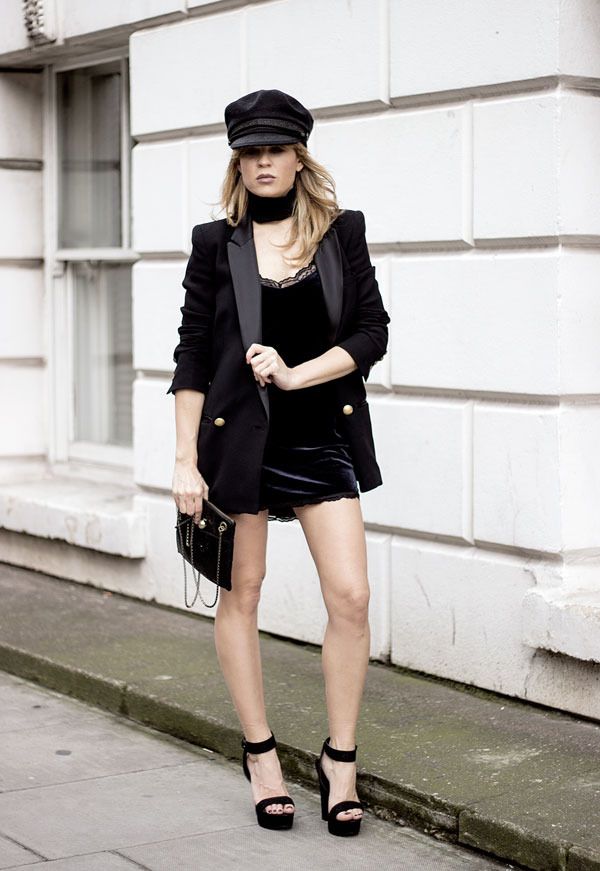 The answer to your question is Yes! It was cold, but if you are going out to any Members' Club around Mayfair, this kind of " light" outfit is a must. Central London Clubs usually are very hard to get in. Obviously, you need to be on a guest list, through a PR, but even so, if you are not appropriate for them or for the clubs style/policy, you won't get in.
My trick? A pair of 100 denier tights in your bag, by the time the night is over, their'll save your life.
Whenever I go clubbing, shady memories come to my mind. I had a boyfriend who was a promoter, so we used to go out from Wednesday to Saturday to different clubs. It was pretty exhausting at that time. But hey! this time a friend was celebrating his birthday, the plan was to out, so there we were! We went first to Dirty Martini and then Tape. I didn't like it much as there were too many people so I lasted 1 hour. My favourite club is and will be Maddox. People are a bit older than in most clubs but is by the far the most elegant club in London. They truly care about details, which is something TOP.
---
La respuesta a tu pregunta es ¡Sí! Hacía frío. Pero si vas a salir por
Mayfair
, a algún
Member Club
, los outfits fresquitos son casi una obligación. En cualquier
Club del Centro de Londres
son estrictos en la puerta, unos más, otros menos. Obviamente entras por lista, a través de un
PR
, pero aun así, si no vas apropiada para ellos, no entras.
¿Mi truco? Medias bien gorditas en el bolso para cuando acabe la noche, te salvan la vida y en ese momento ya no te importa ir mona o no, al menos a mí.
Cada vez que voy a un club, me vienen recuerdos turbios a la cabeza. Tuve un novio promoter y solíamos salir de miercoles a sábado, cada día a un club diferente, acabé..."jartita-jartita". ¡Qué perezón! Pero bueno, en esta ocasión un amigo celebraba su cumpleaños y el plan era ir a un club, y ¡allí que fuimos! Estuvimos por Hanover Square, primero en Dirty Martini; que estaba bastante animado y luego a Tape; un club que no me gustó mucho, muy pequeño, mucha gente, duré 1 hora. Mi club favorito es y será Maddox; la gente es más mayor y mejor, más elegante en todos los sentidos y donde más cuidan los detalles, el más TOP!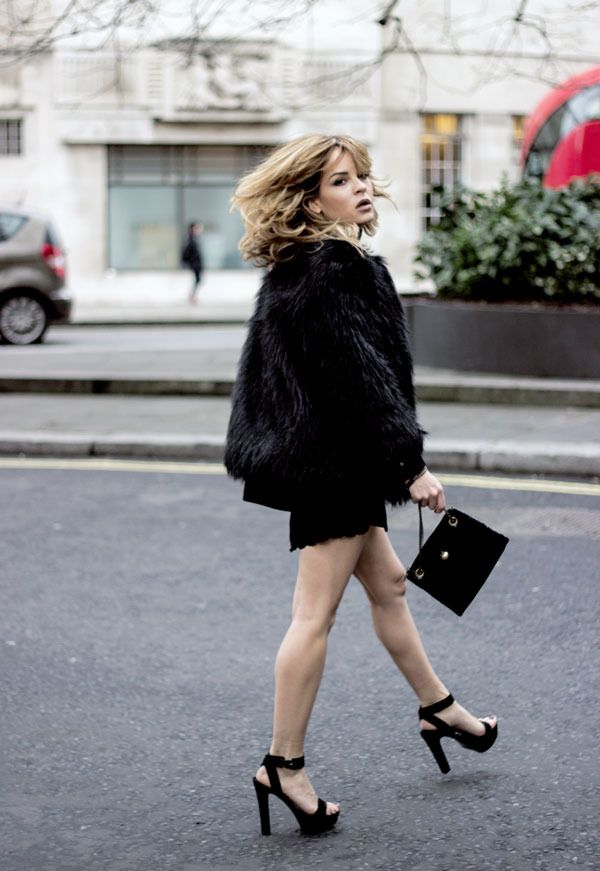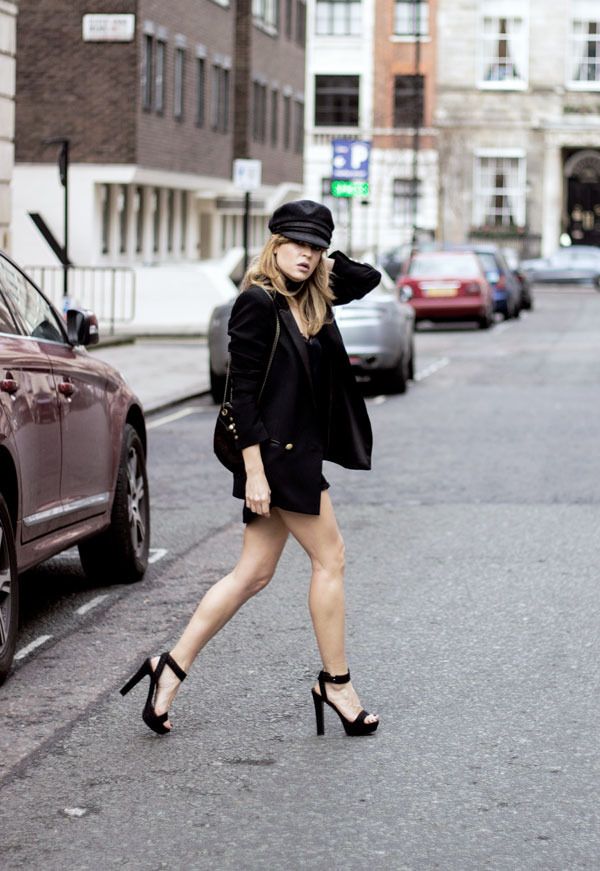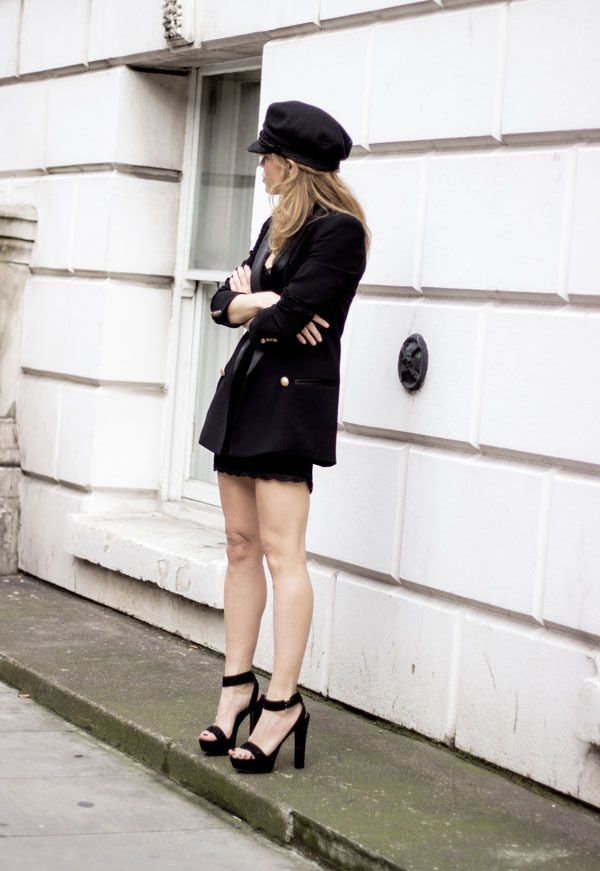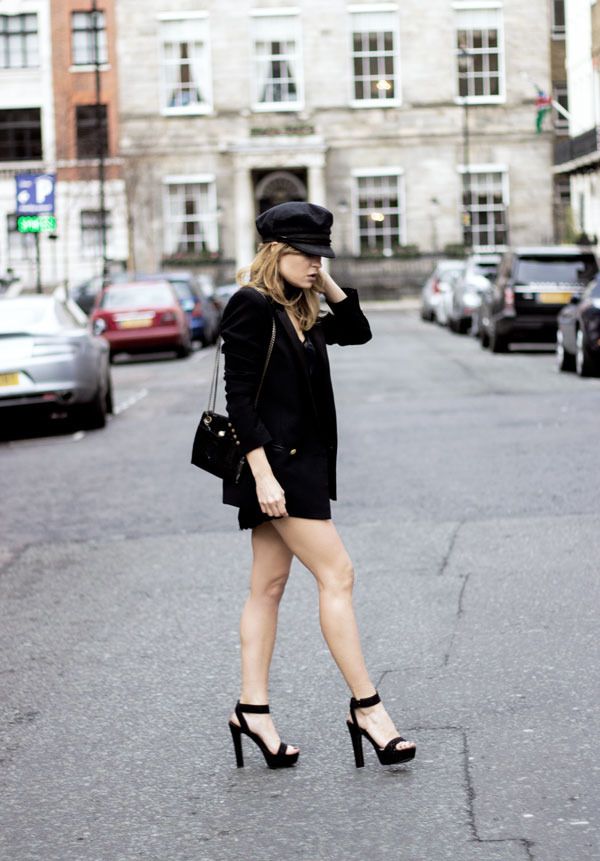 Velvet Dress & Heels Zara I Blazer (similar) & Bag Mango (old) I
Faux Fur Coat
& Other Stories
Photos: Clari Santaolalla
S H O P T H E L O O K
---
---