Well!! Finally in Spain! I needed a break from London! Madrid, Portugal and somewhere else will be my destinations this coming month! London is a city which makes you feel so tired - and sad sometimes - because of the weather, especially for those who are used to the sun, like Spaniards! Besides, I can work from wherever I want so I'll be moving much more this year!
Today's look is an oversized sweater worn as a dress and over-the-knee boots. I gave it a chic feel with the fur stole tied to the bag!
¡Bueno! ¡Por fin estoy en España! Necesitaba un break de Londres. Madrid, Portugal y algún otro sitio más serán mis destinos este mes. Londres es una ciudad que te va consumiendo poco a poco... por el ritmo de vida, por el mal tiempo... especialmente a los que estamos acostumbrados al sol, como los españoles. Además, puedo trabajar desde cualquier sitio, así que este año voy a moverme mucho más.
Os dejo un look de Londres: botas por encima de la rodilla y un maxi sweater bien largo que lo llevo como vestido y le he dado un punto chic con la estola atada al bolso.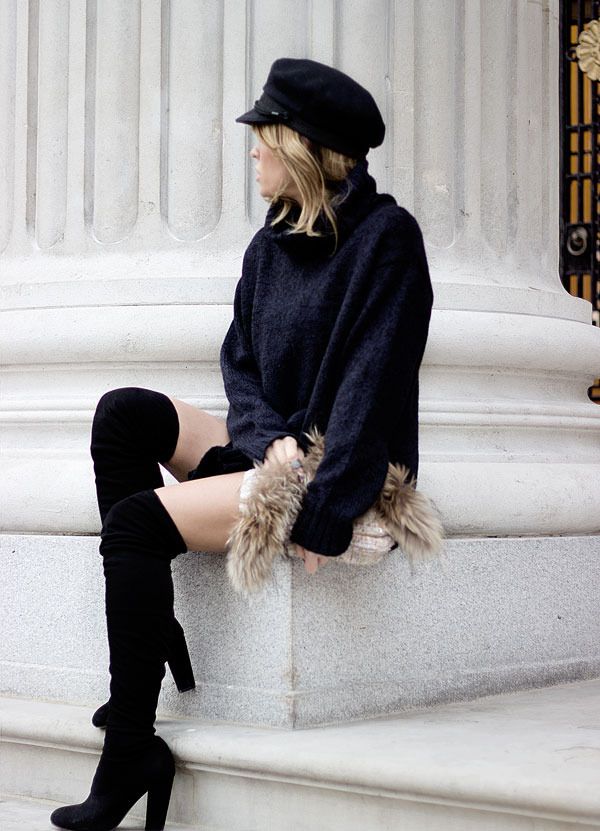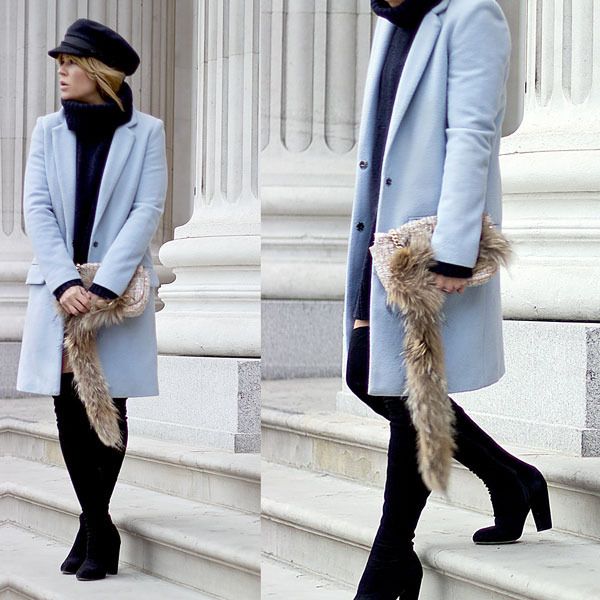 Asos Over the Knee Boots (last season) I Zara Bag I New Look Sweater I Mango Fur
S H O P T H E P O S T
---
---