It was only a few weeks ago that Álex and I went to Cambridge but it feels like ages! I'm trying to catch up with everything but I'm not getting anywhere. The idea of going back to Spain is on my mind and it's freaking me out!
Just in case my wishes come true, I want to visit the UK and I hadn't been to Cambridge! So today I'm sharing an outfit for dancing throughout the day: Girlfriend jeans worn a little lower, a cool white shirt from urban outfitters and a scarf in case it was cold, which indeed it was! As I'm not much of a trainers girl and I needed comfy footwear, I went for espadrilles! Yep,
---
Sólo hace unas semanas que Álex y yo estuvimos en Cambridge y la sensación que tengo es que han pasado años! Estoy intentando ponerme al día con todo pero no avanzo! Es un poco frustrante… la idea de volver a España me ronda por la cabeza y me tiene en shock!
Por si mis deseos se cumplen, quiero empezar a visitar UK y, a Cambridge, aun no me había acercado. Así que, os dejo un look de los que te sirven para danzar todo el día: Girlfriends llevados un poco bajos, una básica arriba anchita con rollito de Urban Outfiters y un pañuelo al cuello x si hacE frío, que lo hizo
. Como soy poco de zapatillas y necesitaba
calzado cómodo
, opté por
espadrilles
.
Sí, este finde volví a prenderme fuego. Necesito detox plan, ya!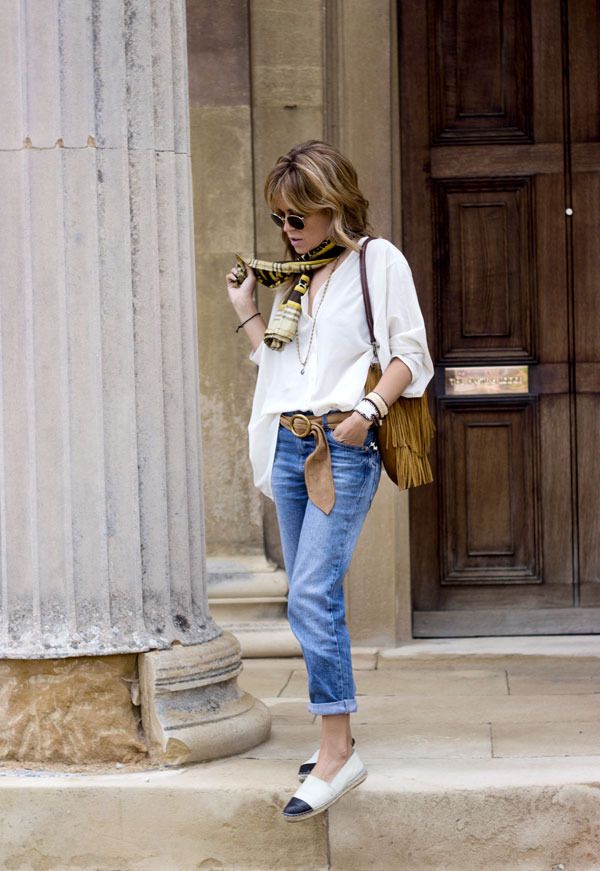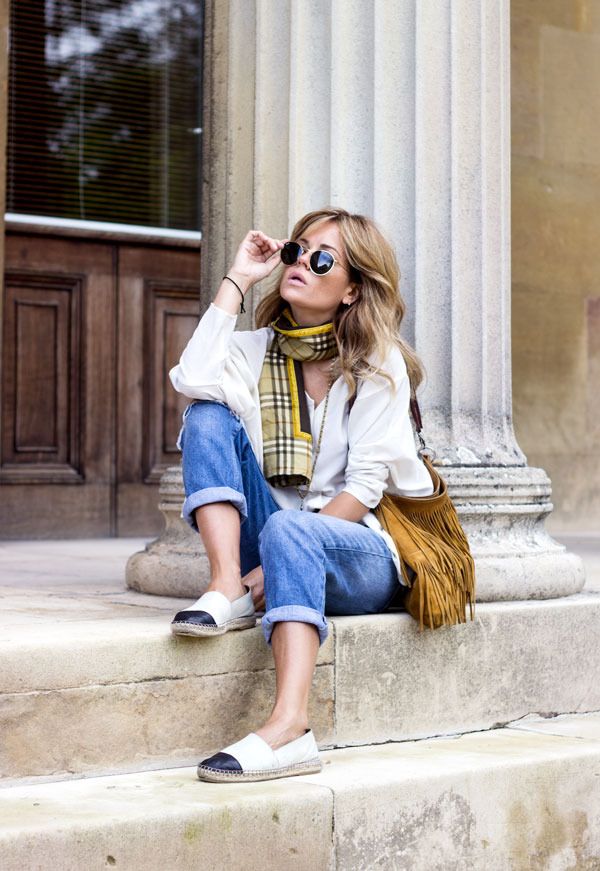 Asos Jeans (similar) & Espadrilles I Massimo Dutti Belt (old) I Urban Outfitters Shirt (similar) I Burberry Scarf I Vintage Bag (similar)
F O L L O W U N - L I K E L Y
---





---
S H O P T H E L O O K
---
---