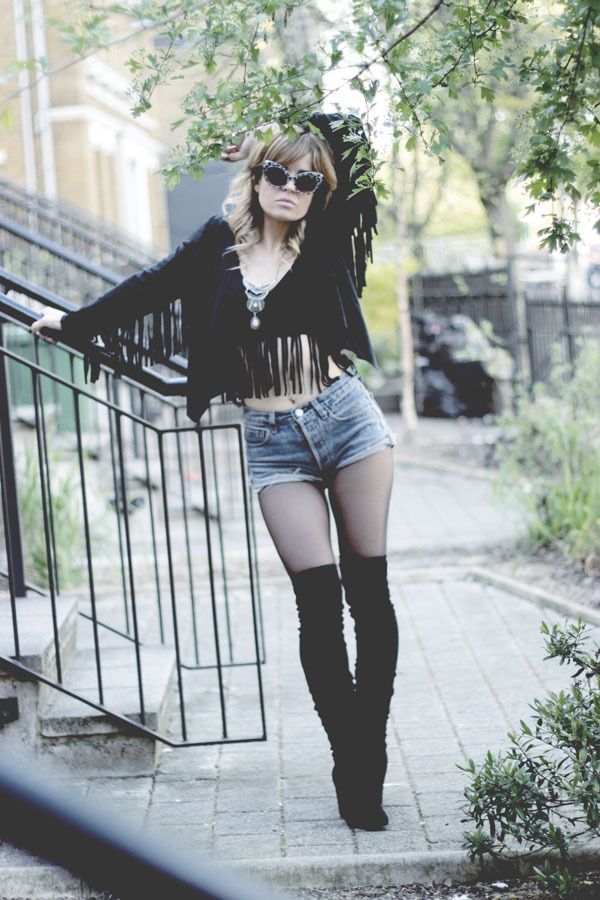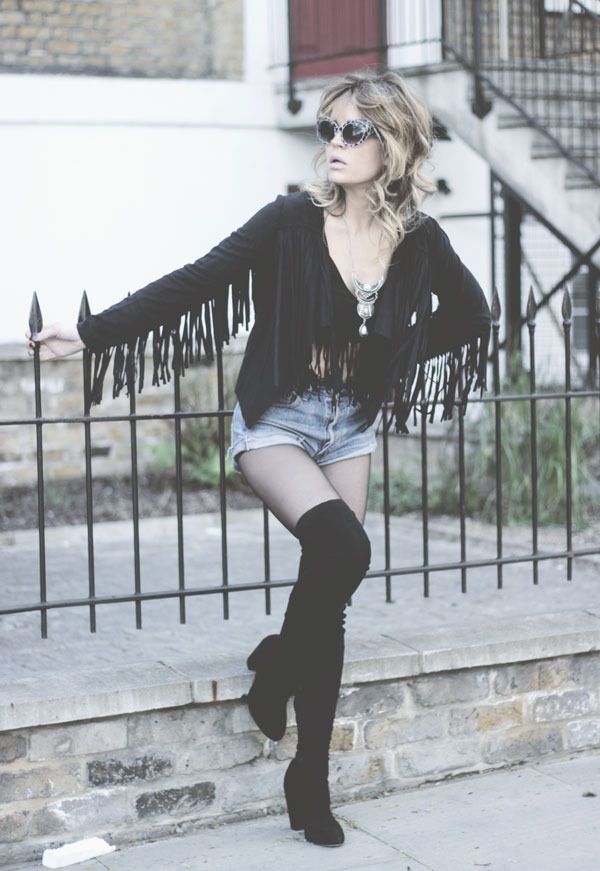 As I told you on the previous post, on Saturday we celebrated Laura Blow's and Clara's birthdays and this was the look I wore. Levi's denim shorts with a fringe top and jacket. We had dinner at Laura's and her boyfriend, Ally's place in north London and then, party at Egg. It was a long time since we all were out together and ended up going to Egg ! I've always called the Egg, to be honest... this is one of the first clubs I went to when I arrived in London, so as I expected, I had a blast! Thanks babies!
---
Cómo os conté en la entrada anterior, el sábado pasado celebramos el cumpleaños de Laura Blow y Clarens y este es el look que me puse. Vintage Levi's shorts con un top y chaqueda fringe. Cenamos todos en la nueva casa de Blow y su novio Ally, en el norte de Londres y luego fuimos a Egg, a volvernos muy locas!! Hacía un montón que no salíamos todas juntas y que no iba a Egg!
La
verdad es que y
o siempre lo he llamado The Egg… uno de los primeros clubs a los que fui cuando llegué a Londres. Hacía mil que no iba y como esperaba, me lo pasé teta! como antaño. ¡Gracias chicas!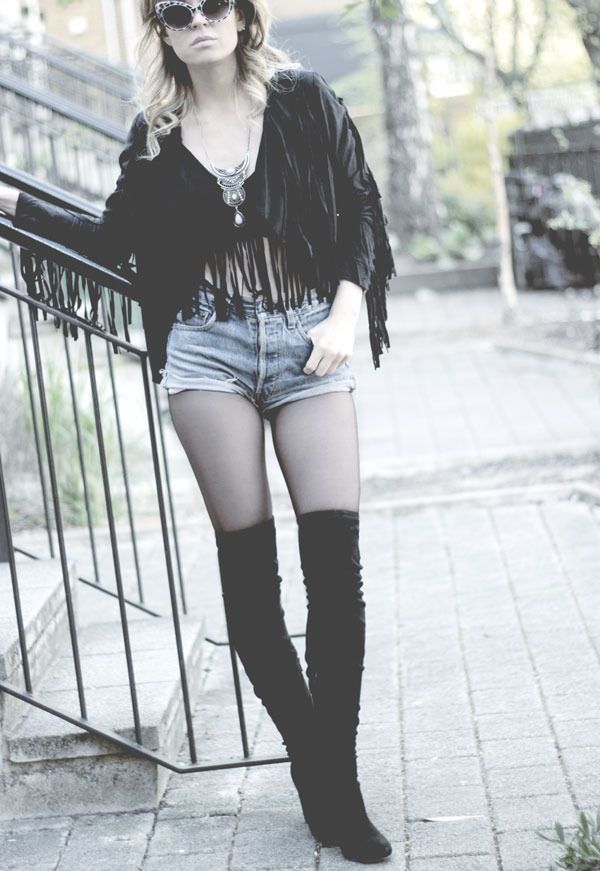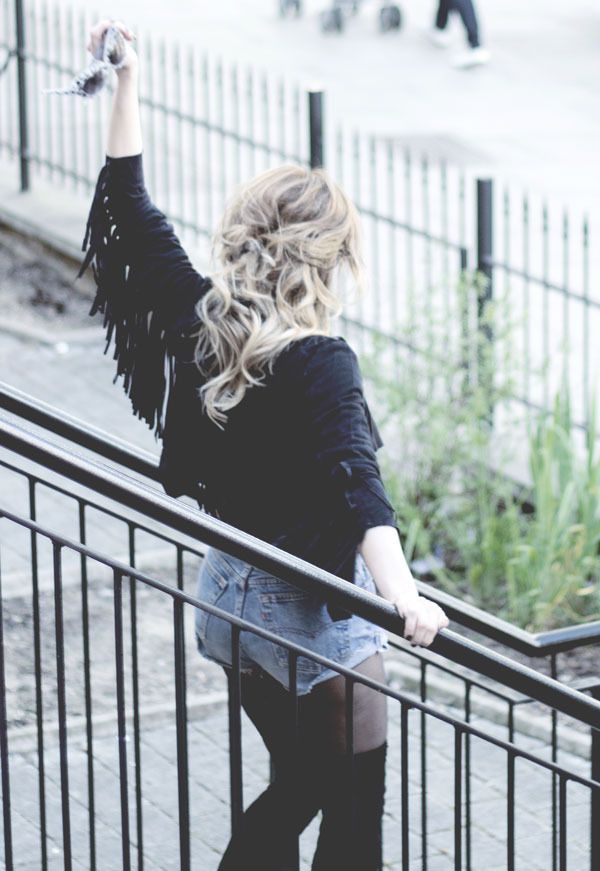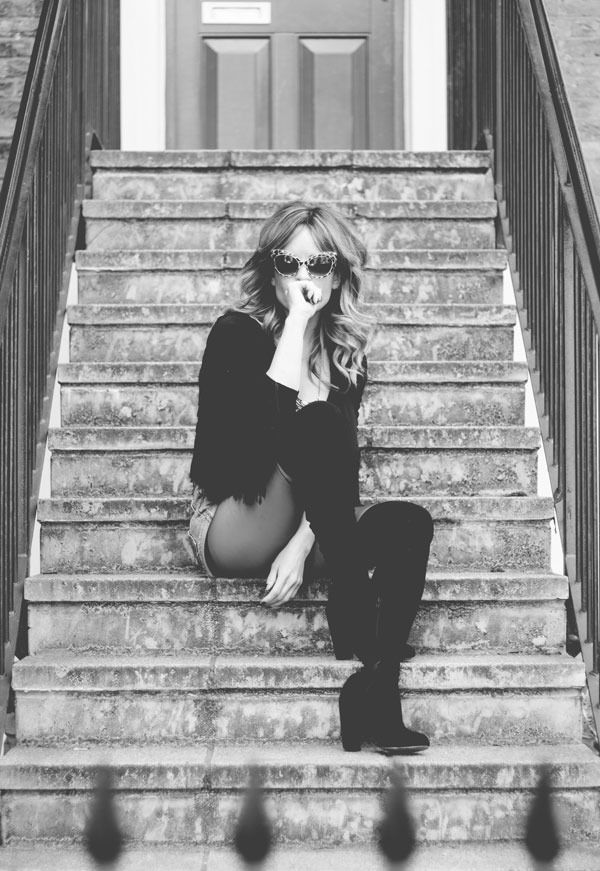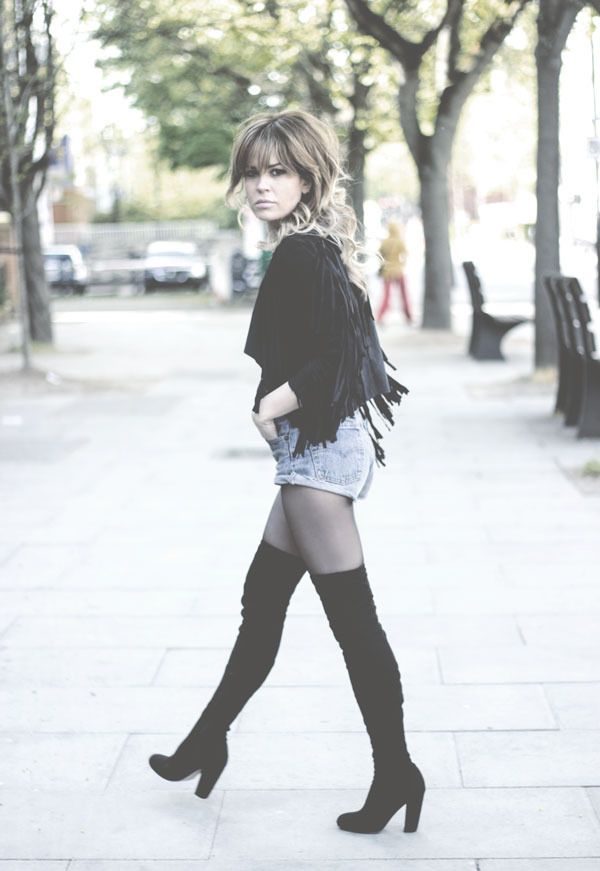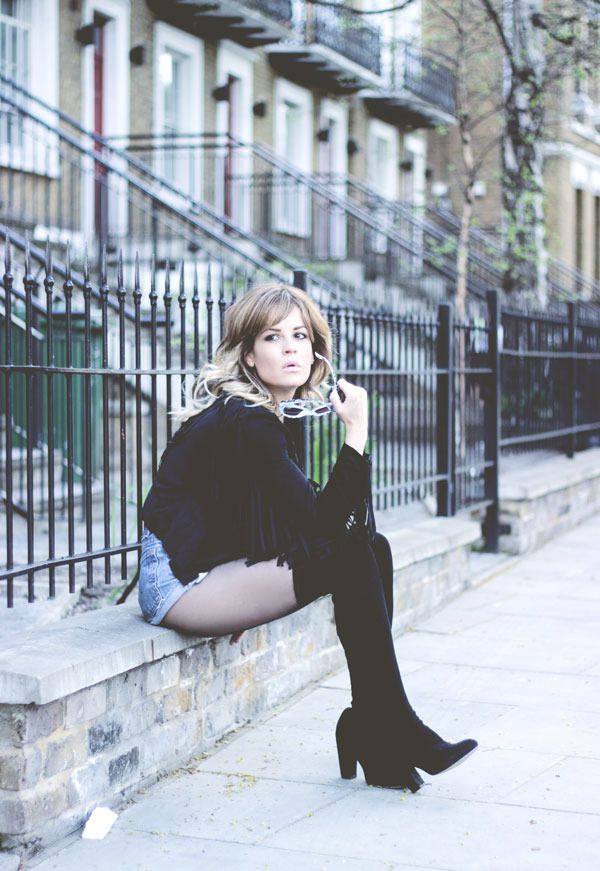 Photos: Paloma Calzada
F O L L O W U N - L I K E L Y
---





---