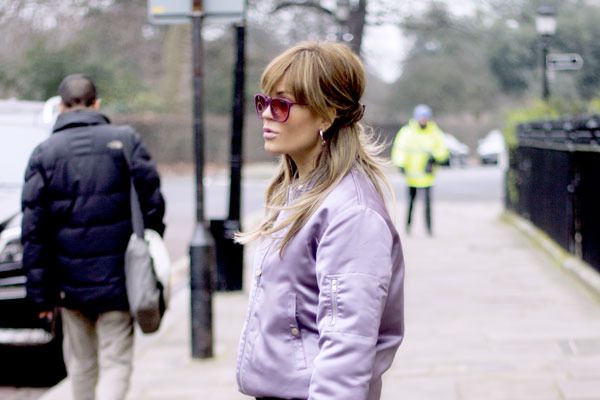 If I'd been told last year I was going to wear a bomber jacket, I would have laughed till I died! It reminds me of a period in Valencia where people partied for days on end and almost everyone who did wore a bomber.
When I saw people wearing it last year around Shoreditch, I couldn't believe it! The bomber jacket is back!! No!! Quite frankly, I don't like them but this one is gorgeous: the fabric is warm and the colour is wonderful… nothing like the green one I saw in Top Shop (here) recently and which I will definitely not buy!
Happy Weekend!!!
Me dicen hace un año que voy a llevar una bomber otra vez y me descojono viva. Y mira, aquí estoy, con bomber. ¿Habéis oido hablar de la ruta? ¿la mítica ruta del bakalao de Valencia? pues allí, la llevaban todos. Muy marronero el tema, sí, esto es jerga rutera ¿qué significa marronero? pues que se veía a leguas que hacías la ruta y por supuesto, todo lo que conllevaba. Allí había de todo menos casitas de muñecas… cositas de colores sí, ¡¡muchas!! Yo viví sólo los últimos años y cuando peor era. Nunca fui, obviamente. Yo era adolescente, rebelde, con muchas ganas de salir... y mis padres lo sabían, así que, nunca fueron permisivos con las horas, ¡vamos! que siempre era la primera en irme a casa. Pero conozco a mucha gente que sí era asidua a la rutis y... otro level, señor. Así que, la bomber aquí en Londres, pues será de modernos, pero cuando yo la veo, nada positivo me viene a la cabeza.
Pero bueno, esta me parece súper bonita, es de H&M Studio, es muy calentita, tiene buena calidad y el color es precioso, nada que ver con la mítica verde que ya he visto en Top Shop (aquí) y no pienso comprar. Too much.
¡La bomber! qué recuerdos, mi época de martens, elásticos, okley y mi golf bifaro blanco GTI. Me trendríais que haber visto, ¡menuda macarra! (en el fondo, lo sigo siendo) ¡¡Feliz finde!!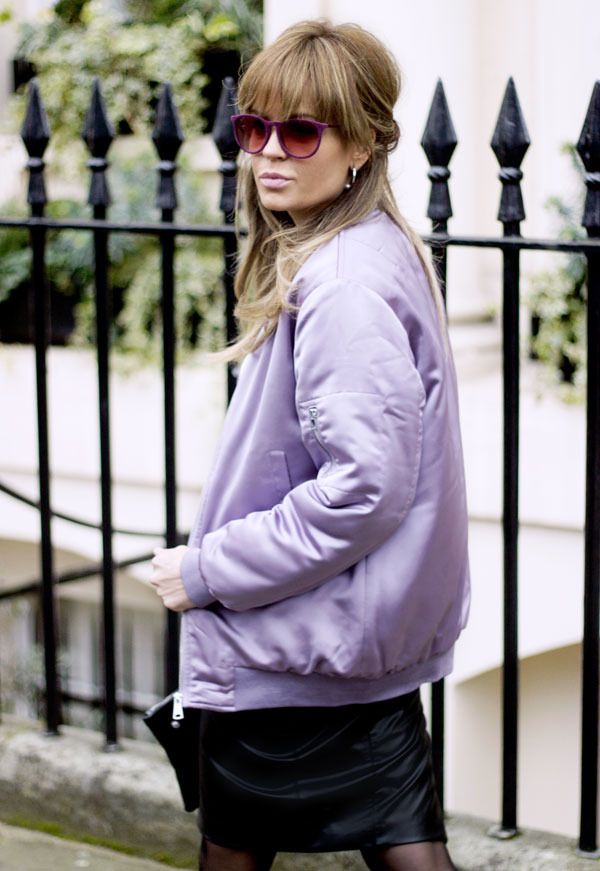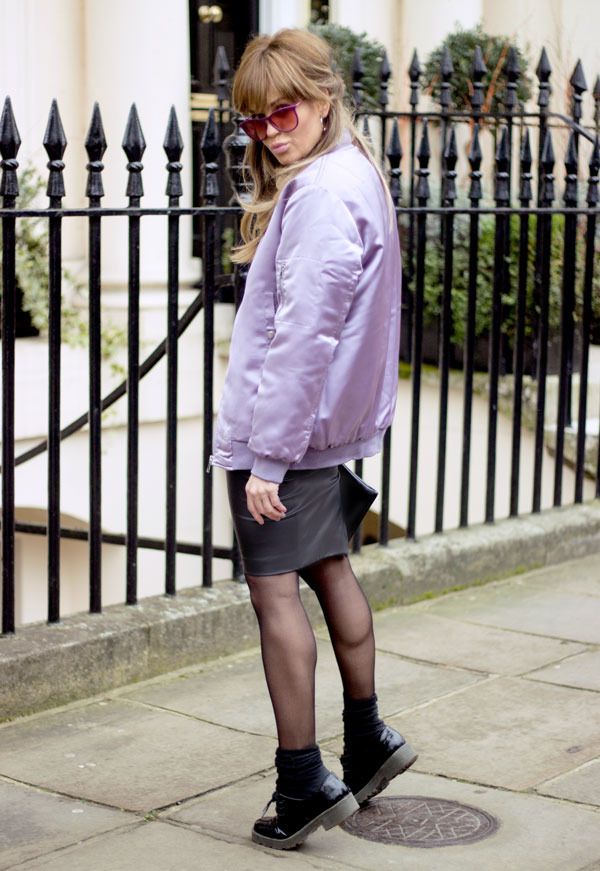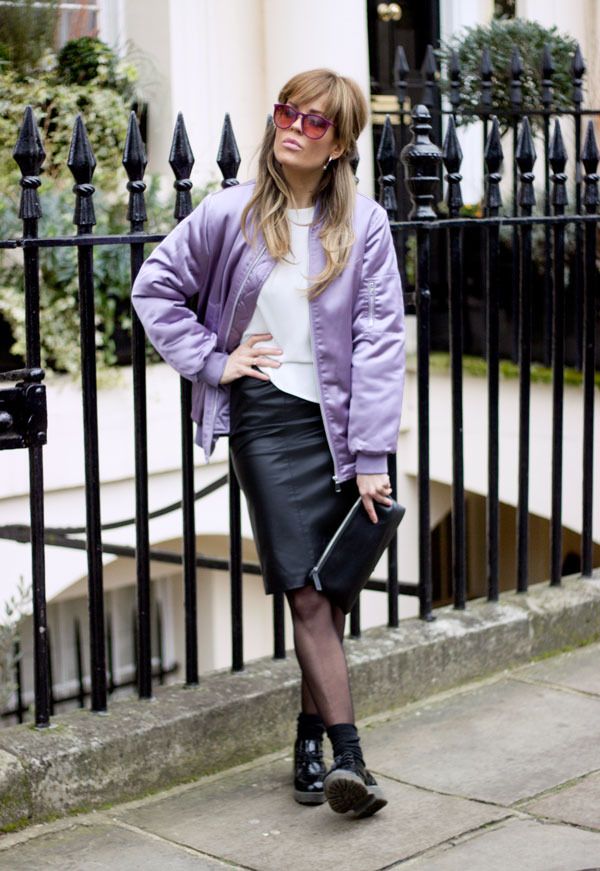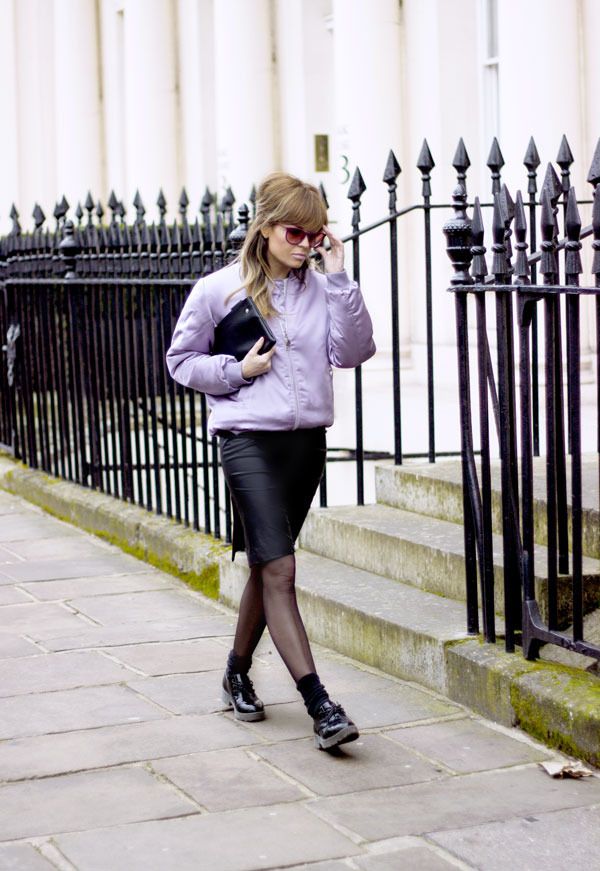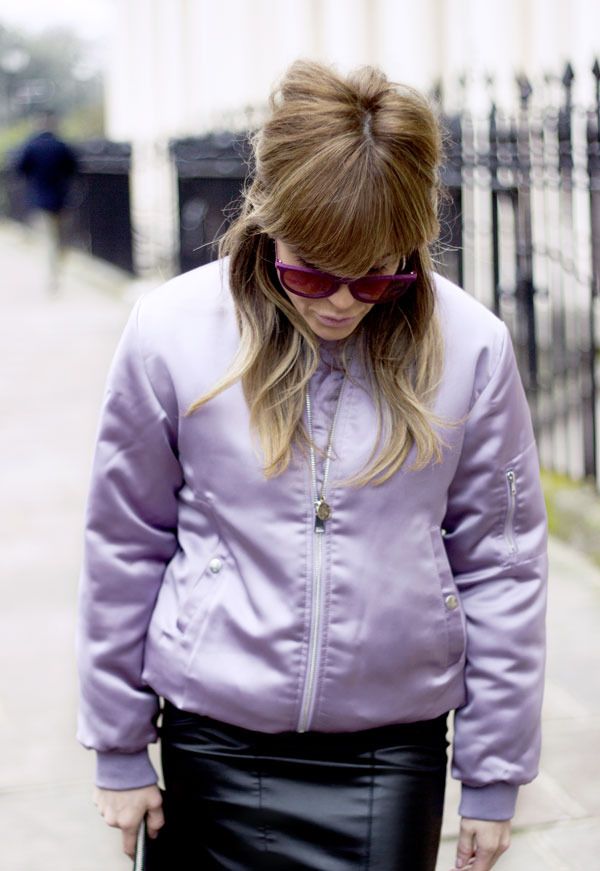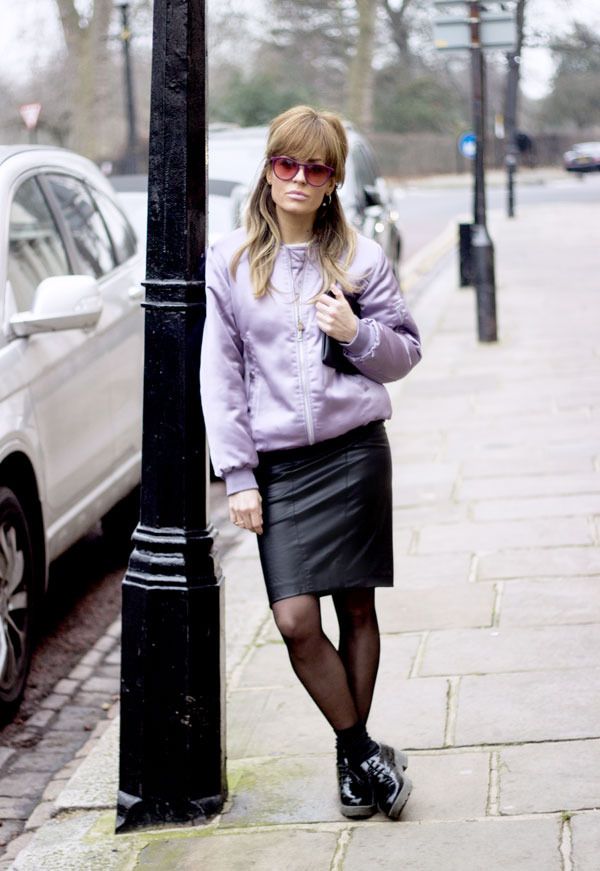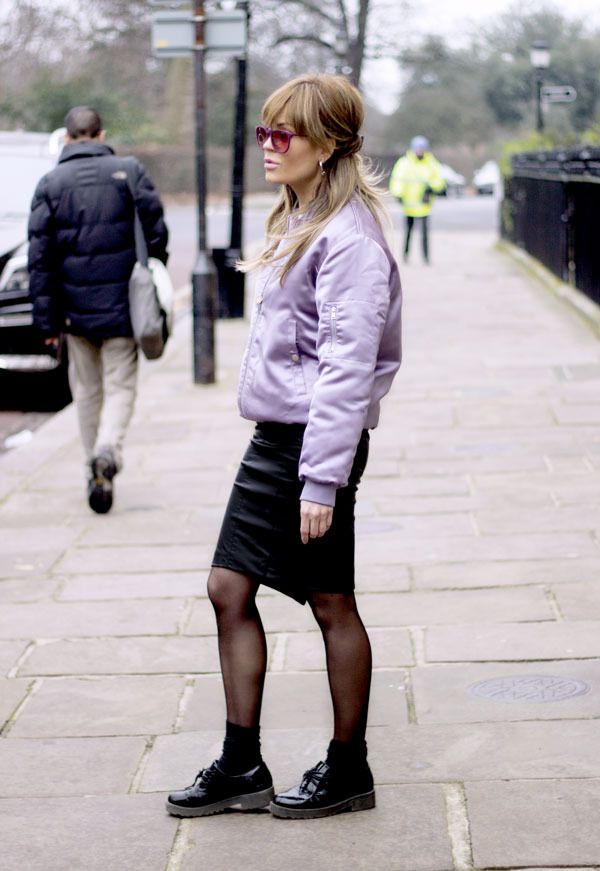 Bomber Jacket H&M Studio (here) I Leather skirt All Saints I Blouse (similar) & Sunnies (pink) Top Shop I Zara Clutch I New Look shoes (last season) (similar)
---





---