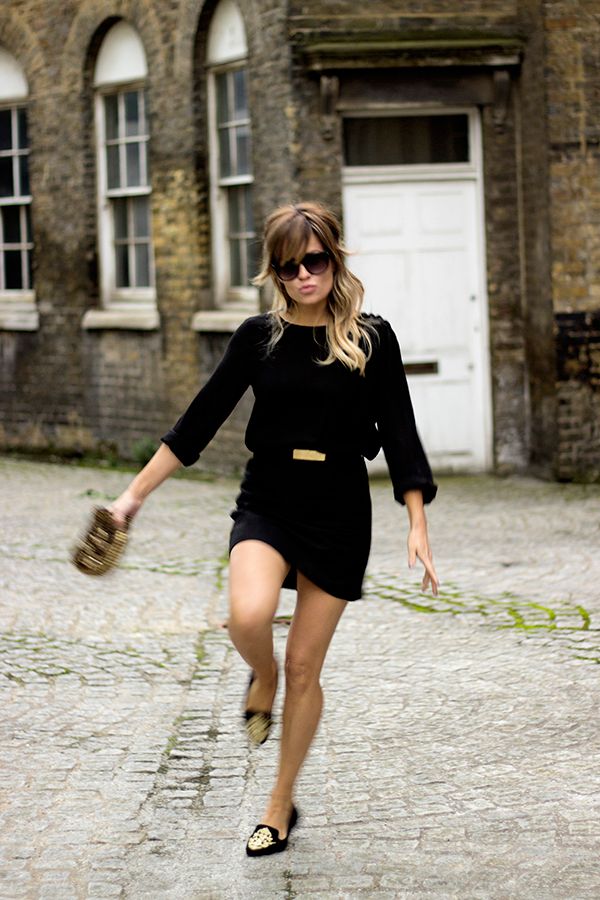 I really want to write something cool but I can't. Basically, today is one of those days you can tell everything is going to be shit. Why everything is so difficult?
Anyway, I am wearing black again (thanks to the blog I have realized that almost all my clothes are black) with some details in gold. I love this combination, it is sophisticated but comfortable at the same time, mainly because you are wearing flats. The slippers are from Zara, "like" the Miu Miu ones (last year), "like". Although they are not as nice as the original ones, I don't mind wearing Zara's (well, I do) I still love them, one of my favorite pairs of shoes!
The handbag is from Brick Lane, you may find out really niece vintage pieces very cheap. It was just £10.
Thanks for your comments! I really appreciate them!
Me encantaría escribir algo molón pero no puedo, hoy es uno de esos días en los que sientes que todo va a ser mierda. Enserio, ¿por qué todo es tan difícil?
Anyway, voy de negro otra vez, (gracias al blog he descubierto que casi toda mi ropa es negra) con detalles / accesorios en dorado. Me encanta esta combinación, es sofisticada pero cómoda al mismo tiempo, básicamente porque llevas zapatos planos. Las slippers son de Zara, son "como" las de Miu Miu (año pasado) "como". Evidentemente no son tan bonitas, pero no me importa llevar las de Zara (tampoco me queda otra), me gustan muchísimo! son unos de mis zapatos favoritos.
El bolsito es de Brick Lane, se pueden encontrar piezas vintage muy bonitas y baratas. Este sólo me costó £10.
Gracias por vuestros comentarios! se agradecen mucho!
I am wearing: Shirt: Zara (old) // Skirt with its belt: Mango (old) // Slippers: Zara (old) // Handbag: Vintage market Brick Lane // Ring: H&M (old)